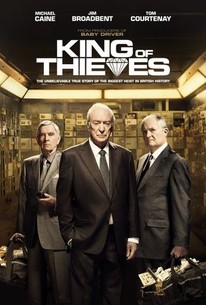 FILM NIGHT
TUESDAY 26TH MARCH 2019
7PM FOR 7.30PM
A crew of retired crooks pulls off a major heist in London's jewellery district, but what begins as a nostalgic last hurrah for the group quickly becomes a brutal nightmare when greed overtakes them.
£7.00 Non Members   …   £5.00 Members   …   Membership £2
Tea/Coffee & Popcorn.  Choc Ices on sale during the interval.
Wine on sales!! Bring your own Nibbles & Blankets !! Relax and Enjoy….
[